At its core, Bonaventure is a people company that happens to be in the real estate business. The executive team at Bonaventure are industry leaders with years of experience and various capabilities in real estate investment, development, design and property management.
Our team of subject matter experts and thought leaders work collaboratively throughout the asset lifecycle to add value and deliver industry leading results.
Founder and CEO
Dwight D. Dunton, III
Dwight Dunton is our Chairman of the Board and the Chief Executive Officer of Bonaventure. Dwight founded Bonaventure in 1999 and maintains oversight over all aspects of Bonaventure, including strategic planning, organizational structure and business development. He possesses a deep knowledge of the multifamily industry including acquisitions, financing and operations.
Prior to founding Bonaventure, Dwight served as Director of Corporate and Strategic Development at Franklin Credit Management, a New York based, publicly traded specialty finance company, from 1997 to 1998. He received a Bachelor of Science in Finance from the McIntire School of Commerce at the University of Virginia. 
EVP, Chief Operating Officer
Chris Morris
Chris Morris is a member of our board of directors and our Chief Operating Officer and President and the Chief Operating Officer of Bonaventure. Chris has over 30 years of experience in real estate finance, private equity, and corporate finance for public and private companies and has a track record of building businesses and developing high performance teams. Chris manages Bonaventure's daily operations and is responsible for executing on company strategies and achieving long-term goals. Prior to joining Bonaventure in 2020, he advised The Federal Housing Administration (FHA) mortgage division of the U.S. Department of Housing and Urban Development (HUD) in 2013 and was Vice President of Business Management and Strategy at Freddie Mac from 2000 to 2010.
Chris received a Bachelor's degree in Economics from Stanford University and an M.B.A. from the Harvard Business School.
SVP, Chief Investment Officer
Chris Cobb
Chris Cobb joined Bonaventure in 2006 and is responsible for all capital market activities for the company's portfolio including developments, acquisitions, dispositions, equity and debt financings. He oversees sourcing and identifying direct investment opportunities, both on and off market, which meet the company's investment parameters on a risk-adjusted basis.  Before joining Bonaventure, Chris worked at KPMG in Philadelphia, PA. Chris has a Bachelor of Science in Accounting from Villanova University and a Master of Science in Real Estate from Johns Hopkins University. He earned a Certified Commercial Investment Member (CCIM) designation and is also a licensed salesperson in Virginia. 
SVP, Chief Financial Officer
Trey O'Shields
Trey O'Shields is a member of our board of directors and our Chief Financial Officer and Treasurer, and is Chief Financial Officer and Treasurer of Bonaventure. Trey has over 20 years of experience in real estate finance and accounting in both public and private real estate investment companies. Prior to joining Bonaventure in 2020, he served from 2017 to 2020 as Chief Financial Officer of the Stonebridge Companies, a large privately held hospitality owner, operator, and developer. At Stonebridge he led all property, corporate, and tax accounting functions in addition to raising debt and equity capital. Prior to joining Stonebridge, Trey served from 2009 to 2017 as Treasurer at UDR, Inc. (NYSE: UDR) the fourth largest publicly traded apartment REIT included in the S&P 500 index. At UDR, he led a three-year balance sheet initiative which resulted in a rating upgrade at Standard and Poor's from BBB- to BBB+. Prior to UDR, he served as Vice President of Securities and Debt at Apartment Investment and Management Company (AIMCO) (NYSE: AIV), a public apartment REIT that is also included in the S&P 500 index.
Trey received a Bachelor's degree in International Business from the University of Denver and an M.B.A. from the University of Colorado at Denver. 
SVP, Production
Troy Garrett
Troy Garrett is our Senior Vice President – Production and is Senior Vice President of Bonaventure. Troy leads Bonaventure's design, procurement and construction groups, and has 26 years of experience in the commercial construction and system pre-fabrication industries. Prior to joining Bonaventure in 2021, he served from 2018 to 2020as Chief Executive Officer ofKovach Building Enclosures, LLC, a manufacturing and specialty contracting firm, and from 2010 to 2013as President of Ceres Environmental Services, Inc., a specialty contracting firm. Prior to that, Troy served from 2014 to 2018as Executive Vice President and General Manager of the Weitz Company, LLC, one of the nation's largest construction management firms, where he managed the Rocky Mountain region. Troy is a registered associate of the Design Build Institute of America ("DBIA").
Troy received a Bachelor's degree in General Engineering from the United States Military Academy at West Point and served as an infantry officer in the U.S. Army for seven years after graduation. He also received an M.B.A. from Auburn University with a focus on Finance and Manufacturing.
SVP, Operations
Christine Bentley
Christine Bentley is our Senior Vice President – Operations and is Senior Vice President of Bonaventure. Ms. Bentley joined Bonaventure in 2020 and oversees daily operations and business development initiatives designed to achieve significant revenue growth. She has over 20 years of experience in the real estate industry, where she has held key leadership roles in operations management, strategic planning, business development and shared services. Christine is certified in Six Sigma Green Belt ("SSGB") from Villanova University, as an Information Technology Infrastructure Library ("ITIL") Practitioner through Hewlett-Packard, and as a Communico Management and Growth Innovative Coach ("MAGIC"®).
Christine received a Bachelor's degree in Industrial Engineering from the University of South Florida.
VP, Human Resources
Bonnie Mac Eslin
Bonnie Eslin is our Vice President – Human Resources. Ms. Mac Eslin has over 25 years of experience working for publicly traded and privately held companies in manufacturing, distribution, and environmental services. She joined Bonaventure in 2020 and is responsible for employee relations, benefits administration, and organizational development. Prior to joining Bonaventure, Bonnie was the Regional Vice President of Human Resources for North America and Latin America at GEA Group. She has a proven track record of helping organizations create best-in-class talent operations that achieve key performance indicators and growth objectives.  
Bonnie received a Bachelor's degree in Political Science from Hood College and a J.D. from The Catholic University of America.
VP, Controller
Jami Phillips
Jamie Phillips brings 10 years of public accounting experience in both audit and tax, primarily in the real estate industry. Her vast experience includes all areas of accounting and financial reporting, drafting of SEC filings and annual reports as well as quarterly earnings releases. 
Jami earned her Bachelor's in Accounting and Business Administration from the University of Kansas.
Director of Asset Management, Bonaventure
Samantha Tricoli
Samantha Tricoli joined Bonaventure in 2020, initially as the Director of Senior Living and later transitioned to the role of Director of Asset Management. She has nearly a decade of experience in the Senior Living industry. Prior to joining Bonaventure, Samantha worked with Brandywine Living as a Senior Director of Community Relations overseeing sales & marketing, business development, and strategic partnerships for stabilized and new development communities. Her background includes experience managing teams within independent living, assisted living, memory care and in-home care. 
Samantha has a Bachelor's Degree in Marketing from the Alfred Learner College of Business & Economics at the University of Delaware.
Director of Business Infrastructure
Devin Robbins
Devin Robbins has an extensive background in data warehousing, process improvement, and analytics in the real estate industry. With 20 years of experience acting as regional management in the Title Insurance space and managing both operations as well as IT initiatives across the East and Midwest, he brings that knowledge and drive to Bonaventure where he will lead visibility into the company's performance and operations. In his new role, he manages a team that integrates Bonaventure's systems, delivers operational support throughout the organization and works to enable every business channel to operate at peak efficiency.
VP, Debt & Dispositions
Adam Ross
Adam Ross joined Bonaventure in 2009 as an investment analyst supporting the company's Asset Management, Acquisition, Capital Market, and Development efforts, before being promoted to his current role as VP, Debt & Dispositions. In this capacity, he oversees a team which handles all financing and disposition efforts for Bonaventure. Since joining Bonaventure Adam has financed $1.5 Billion in transactional volume covering acquisitions, ground up development, and refinance activities, and has overseen the sale of 12 communities encompassing 2,900 units. Prior to joining Bonaventure, Adam worked at Regency Centers as a Market Research Associate in Vienna, VA.
Adam holds a Bachelors of Science in Business from Virginia Tech and a Masters of Science in Real Estate from Johns Hopkins University.
Director of Global Support
Kyle Mosher
Kyle Mosher oversees the company's global centralization efforts, vendor management, business development support and offshore, nearshore, and onshore labor and technology strategies. He began his career with ICF International, holding multiple roles overseeing CDC, NIH, and FEMA related programs, simultaneously growing long-term solutions to support these teams. Over the next several years, after completing his degree in Network Administration and Computer Science, he held positions at RealPage Inc., increasing responsibility before eventually being promoted to oversee offshore business operations.
Kyle held roles including a Solutions Architect at the International Center for Appropriate and Sustainable Technology, developing sustainable technologies for the multifamily housing industry, reducing carbon emissions, saving billions of gallons of water, and reducing greenhouse gas emissions by over ten-million tons, channeling a centralized project management tool to reduce 7500 annual labor hours.
Kyle is a former board member of the Green Mountain Condominium Association, is a certified Scrum Master and committed to dedicating his career to create a safe, secure and healthy environment for future generations.
Senior Manager of Projects
Bryan Bluth
Bryan Bluth has over 11 years of experience in capital markets asset raise. In his current role he works Bonaventure's Capital Markets team. He leverages his vast network of firm CEOs, CIOs, research teams and custodial relationships. Prior to joining Bonaventure, Bryan represented the full suite of public and private offerings at John Hancock Investment Management (JHIM) in the RIA and Family Office channel. For three years he worked with firms on the West coast raising over $550M in various equity, fixed income and alternative investment funds. Prior to joining JHIM, he was responsible for raising assets at Cole Capital, a boutique real estate investment firm specializing in triple NNN leases to some of the nation's largest necessity-based corporations. In his seven years there, Cole became one of the largest, most successful non-traded reit companies: Launching five retail, three office and industrial and one all-inclusive daily NAV offerings eclipsing $22B of commercial real estate assets.
Bryan is a graduate of the University of Utah with a bachelor's degree in Psychology.
Eastern Regional Director, Capital Markets
Tim Kelly
Tim Kelly has over 25 years of experience in capital markets asset raising. Prior to his role at Bonaventure, he served as President & Partner of Distribution Revolution, LLC, an asset management consulting firm focused on distribution strategies for boutique money managers. Prior to that he served as Vice President, Advisors Sales for Pax World Management, LLC, a leader in Sustainable Investing where he was responsible for raising capital through Wirehouse, Independent & Registered Investment Advisers. Tim was credited with raising $100M in new assets in 2016 alone, prior to that he was a product manager/specialist for Pax world's ESG Managers product suite. His efforts nearly doubled the assets under management from $50m  to $85M in just 13 months. Prior to Pax World, Tim held numerous roles in sales, sales management, product management and National Accounts for firms such as: JW Seligman. NY Life/Mainstay Investments, AIG Sunamerica and Proshares. He also spent time advising individual clients as a financial consultant at Charles Schwab & Co.
Tim holds an MBA from Iona College.
Central Regional Director Capital Markets
Jamie Aucutt
Jamie Aucutt has over 12 years of experience in capital markets asset raise. In his current role he works with Bonaventure's Capital Markets team, leveraging his vast network of CEOs, CIOs, research teams and custodial relationships. Prior to joining Bonaventure in 2021, Jamie spent seven years representing the full suite of public and private offerings at DWS Group (formerly Deutsche Asset Management) covering the RIA, Trust/Bank and Family Office channels. Prior to DWS, he held sales and operations responsibilities at Fixed Income Capital Partners, a boutique bond broker/dealer who partnered with regional banks, credit unions and insurance companies.
Jamie is a graduate of Wheaton College (Illinois) with a bachelor's degree in Business & Economics.
He currently resides in Dallas, Texas with his wife Cate and their dog Quinn.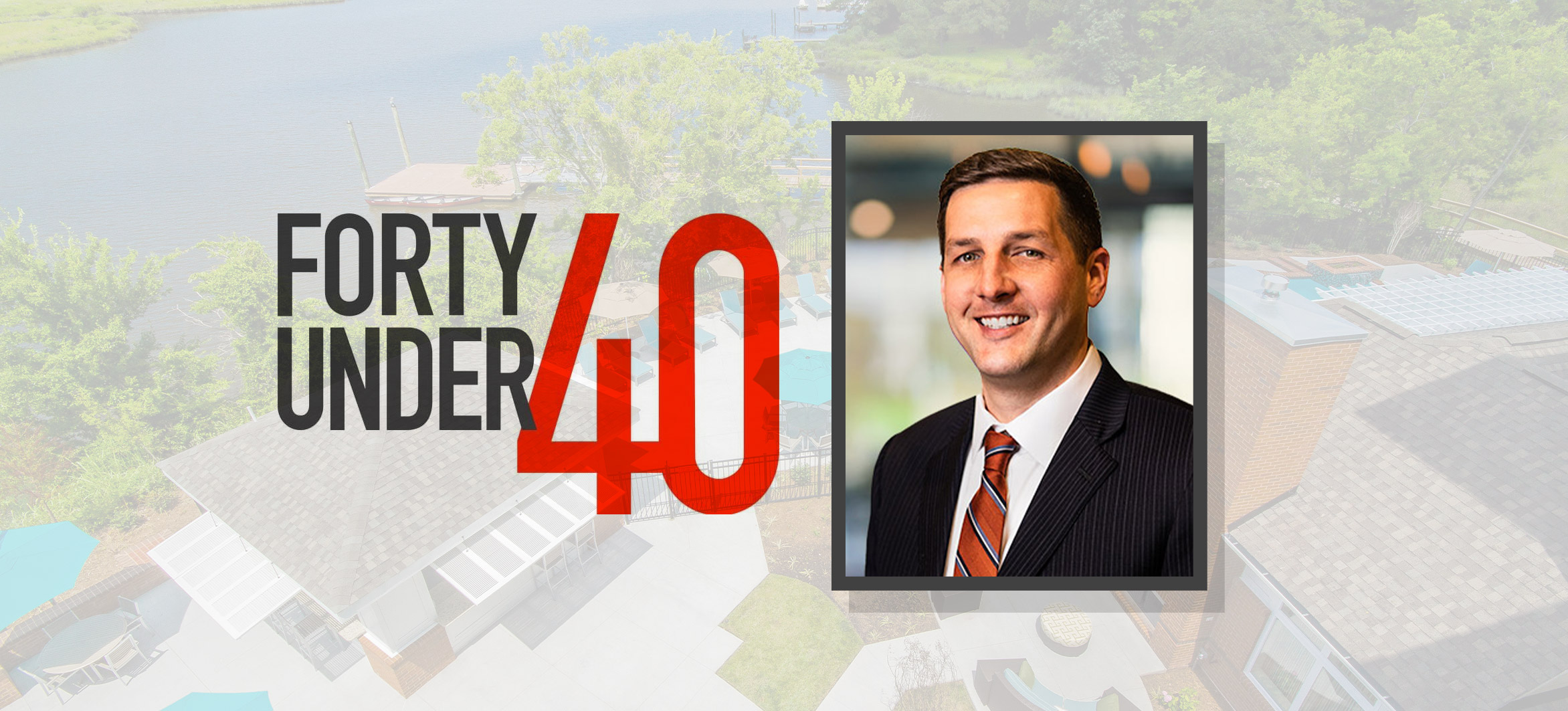 VP, Development
Jeremy Moss
Jeremy Moss joined Bonaventure in 2019 where he manages all legal affairs for Bonaventure's Investment team and is responsible for the development and implementation of community, rezoning and entitlements strategy for all Bonaventure real estate development projects. Jeremy has been a practicing attorney for over 14 years in both private practice and as an in-house counsel, and has been active in local, state and Federal legislative and regulatory matters throughout his practice. Jeremy has significant experience in real estate acquisitions and dispositions, real estate finance, corporate governance, common interest community law, and complex business and construction-related litigation. An AV Preeminent® rated lawyer, Jeremy has been recognized for his various contributions to our profession and the community, having been named as an "Up & Coming Lawyer" in 2017 by Virginia Lawyers Weekly, "Top 40 under 40" by Inside Business, "Top Lawyer," "Millennial on the Move," and "Outstanding Emerging Professional" by Coastal Virginia Magazine, "Rising Star" by the Virginia and District of Columbia SuperLawyers list, and "Legal Elite" by Virginia Business Magazine. Jeremy is an active member of the community and currently serves on the Board of Directors of the Foodbank of Southeastern Virginia and the Eastern Shore, the Board of Directors of Rebuilding Together DC-Alexandria, and the Alumni Advisory Board for Student Affairs at Virginia Teach, as a Trustee Member of the Hampton Roads Chamber and Partner to the Virginia Public Access Project and is a graduate of the LEAD Hampton Roads Signature Program.
Jeremy received his undergraduate degrees from Virginia Tech and his law degree from The Catholic University of America, Columbus School of Law. Jeremy is a member of the Virginia and District of Columbia bars.
VP, Development
JP Hyland
JP Hyland is our Vice President – Development and Acquisitions and is Vice President of Bonaventure. JP oversees a team at Bonaventure that manages site underwriting and development phases for new projects. His division at Bonaventure currently has four projects under construction totaling 750 new apartments and an aggregate value of approximately $150 million, and has eight more projects scheduled to break ground in 2021. Since joining Bonaventure in 2003, JP has been directly involved with the acquisition and construction of over 5,000 apartments.
JP received a B.S. in Business Administration from Washington & Lee University.
VP, Property Management
Valecia Suser
With nearly 30 years of professional experience in the multifamily industry, Valecia Suser leads the Bonaventure Property Management division as  Vice President of Property Management. To this role, Valecia brings executive-level expertise in new construction, lease-ups, acquisitions, renovations, repositions, and financially and physically stressed assets. Her marketplace knowledge spans the Mid-Atlantic, Pennsylvania, Georgia, Florida and Louisiana. Valecia is a Certified Property Manager (CPM) and holds a Bachelor's degree in Communication from Florida State University. A respected leader in the industry, Valecia sits on the Virginia Tech Property Management Advisory Board.
Senior Regional Manager & Director of Compliance
Sarah Bernier
Sarah Bernier is best known for building strong teams with members who consistently perform at the highest level. Sarah is a nationally recognized expert in affordable housing and speaks at industry conferences on affordable housing issues. She brings 25 years of experience to her role as Senior Regional Manager and Director of Compliance at Bonaventure Property Management. Her areas of concentration are in: Affordable Housing – Tax Credit; Project Based Section 8; Housing Choice Voucher; Public Housing; RAD Conversions; HOME Funds; and Rural Development. She earned certifications as a Housing Credit Certified Professional (HCCP), Assisted Housing Manager (AHM), Blended Occupancy Specialist (BOS), holds a Fair Housing License as well as a Bachelor's degree in Organizational Leadership from Regent University, minoring in Business Management. Sarah was recently awarded the 2020 Bill Bessenfelder Core Values Award.
Sarah holds a Bachelor's degree in Organizational Leadership from Regent University.
Regional Property Manager
Jennifer Ritter
Jennifer Ritter, CAM, is a Regional Property Manager with Bonaventure. She began her career with the company in 2012 as a Leasing Consultant and has over 8 years of experience in the multifamily housing industry. Her hard work and dedication to Bonaventure's Core Values quickly catapulted her through the ranks to her current position where she is responsible for the physical and financial oversight of her portfolio. Jennifer has a variety of experience working with both conventional and tax credit communities. She is known for her attention to detail and commitment to driving performance.
Regional Property Manager
Robert Speck
Robert Speck, CPM, brings 20 years of experience to his role as Regional Property Manager for Bonaventure Property Management. He began his career at several high-profile properties in the Washington, D.C. market before accepting a position with Bonaventure in 2016. His broad experience includes new construction, conventional, tax credit. He has worked in urban and suburban settings throughout multiple states including Washington D.C., Maryland, Virginia and South Carolina. Robert is known for his focus on building teams and promoting high-performing individuals.
Robert holds a degree in Residential Property Management from Virginia Polytechnic Institute and State University.
Regional Property Manager
Chris Heywood
Chris Heywood Heywood is a Regional Property Manager with Bonaventure overseeing the daily operations for communities in Richmond and Northern Virginia. With over thirteen years of industry experience, he has been responsible for portfolios throughout Virginia, Maryland, Pennsylvania, Colorado, Utah and most recently Texas. His dedication and determination quickly moved him through key positions including Senior Property Manager in the Mid-Atlantic. Chris has a variety of experience working with new construction, conventional, tax credit and value-add assets. His primary expertise is in lease-up and occupancy stabilization strategies.
Director of Procurement & Supply Chain
Mike Crosby
Mike Crosby has over 20 years of experience managing and leading supply chain organizations and processes in various manufacturing and construction settings. He has lead material sourcing and procurement operations both domestically and internationally, with extensive experience in South East Asia and Latin America. Mike has expertise in building and scaling supply chain groups from the ground up, with an emphasis on cost and process improvements.
Mike is a Certified Professional in Supply Management (CPSM) and holds both a BSBA and MBA in Supply Chain and Logistics.
VP, Construction
Matthew Gass
Matthew Gass graduated from Villanova University with a Bachelor of Civil Engineering in 1982 and from Pennsylvania State University with a Master of Civil Engineering in 1990.  He served in the US Navy as a Civil Engineer Corp Officer for 10 years, advancing to the rank of Commander.  After the military, Matt joined the private sector contractor community and has executed more than 1000 projects ranging from design-build industrial facilities to commercial offices and retail to multi-family complexes.  He has worked in over 20 states.  For the past 15 years, Matt has specialized in multifamily projects and has delivered nearly 5000 apartment units.  He joined Bonaventure in June of 2018 to guide the construction operations and position the company for an exponential growth in construction volume.
Director of Construction Administration
Terry Pattillo
Terry Pattillo joined Bonaventure in 2021 as Director of Construction and Quality Assurance where he brings more than 30 years of knowledge in the building industry to manages the flow of communication and documentation across design and construction.
Prior to joining Bonaventure, Terry was the Mid-Atlantic Regional Director for WoodWorks, this experience brings expertise in light-frame wood and mass timber construction for commercial and multifamily projects to the team. Previous to that, Terry was a practicing architect with projects spanning all types of commercial, restaurant, retail, hospitality, health care, education, religious and multifamily throughout the US.
Terry has a professional degree in Architecture from the University of Arizona and is a member of the American Institute of Architects.
VP, Production
Jeff Price
Jeff Price joined Bonaventure in 2007 and is responsible for visioning potential development sites for Bonaventure and Bonaventure's partners in success. He partnered with Bonaventure while managing his own Architectural Firm where he still takes and active role in leadership. In 2015 Jeff led the effort to create Bonaventure Construction operations which has merged with design and materials procurement into the Production department today. He has over 30 years' experience in the architectural and construction field and provides vision and guidance throughout the organization.
Jeff has a professional degree in Architecture from Drury University and is a licensed and NCARB certified architect and licensed contractor.
VP, Design
David Pence
Growing up the son of a local General Contractor, David Pence is no stranger to the construction world. During High School, David also attended a local Career Center, where he graduated with an equivalent Associates in Computer Aided Drafting. After graduating, he spent 7 years as a Civil Engineer Technician before joining J Price Architecture. While working for JPA, he attained his realtor's license and became a Licensed General Contractor. In 2008, David assisted Jeff Price as the project superintendent for a residential construction company, Stix N Stones. David worked as a liaison between the business and construction services, as well as meeting with the clients to ensure their satisfaction of the services offered. In 2010, David opened Pence Design and Drafting. This company worked with local homeowners and builders in the Kansas City area to provide drafting, design, and permitting services for residential structures. In 2015, David was promoted to Director of Production for J Price Architecture. Upon the merger with Bonaventure in 2020, David was promoted to VP of Design. He is also currently working toward his Executive MBA degree.
VP, Systems Engineering
Chuck Robinson
Chuck Robinson has over 30 years of experience in the consulting engineering industry specializing in mechanical, electrical, and plumbing systems. Prior to his position at Bonaventure, he served as Vice President for a leading national consulting engineering firm in positions of design, management, and business development. Chuck's experience spans all types of retail, multifamily, restaurant, and supermarkets; including analysis and studies for best efficiencies and value engineering. In his current role, he serves as engineering advisor to Bonaventure and coordinates engineering systems with the consulting design teams. 
Chuck received his Bachelor of Science degree in Mechanical Engineering from The University of Kansas.
Director of Design
Kurt Thuenemann
Kurt Thuenemann is a results-driven design professional with 25 years of proven success creating award-winning designs across numerous building categories. Throughout his career, he has aimed to produce thought-provoking architectural designs that elevate the human experience. Prior to his role with Bonaventure, Kurt held a key leadership position for 15 years in a nationally recognized hospitality company.  In this role, his visionary expertise lead the effort from the creation of concept through completion including design evolution of all brand concepts.  Kurt played a key role in strategic planning, negotiation, and site selection for the dynamic growth of five unique and different hospitality concepts.  As a leader within the design community, Kurt has experience and expertise in many disciplines – multi-family, hospitality, civic, K-12 education, ecclesiastical, and commercial. He has leveraged this multi-disciplined design experience, managerial proficiency, and business acumen to elevate and provide design deliverables resulting in constructive and measurable results.
Director of Civil Engineering and Land Development
Ben Flood
Ben Flood joined Bonaventure in 2021 where he directs land development and civil engineering for the company through all phases of the development process including initial due diligence, entitlements, design, and construction. He serves as the strategist for site development, working closely with Bonaventure's Investment, Design and Construction teams.
Prior to joining Bonaventure, Ben was a Development Manager with Stonebridge where he was responsible for managing mixed-use redevelopment projects in the Washington metropolitan area. His expertise includes directing complex entitlements, re-zonings and land transactions for urban infill redevelopments projects; managing the architectural and engineering teams through all phases of the design process; and, overseeing the creation and implementation of multi-phased infrastructure projects. An accomplished Civil Engineer, Ben holds a Bachelor of Science in Civil Engineering from the University of Virginia and is a licensed Professional Engineer in the state of Virginia.
Senior Manager – Program
Shannon Niemann
Shannon Niemann has over 20 years of experience in creating interior spaces that positively impact how people live and work. As an interior architect, Shannon excels at visualizing practical, positive design and translating that vision into interior spaces that enrich the daily lives of our residents, and increase the value of the properties Bonaventure develops and manages for our partners.
Shannon holds a Bachelor of Interior Architecture from Kansas State University.
Senior Manager of Projects
Melissa Petrie
Melissa Petrie is a licensed architect acting as Senior Manager of Projects at Bonaventure. In this position Melissa leads design teams, guiding and overseeing the overall production design efforts within the Design business unit. Her key tasks include global design process oversight, workflow management, team structure supervision and assisting teams wherever needed to complete projects. Melissa is known for her solution based, problem solving skills which will assist in driving Bonaventure's future success.
Melissa earned her professional degree in Architecture from Drury University.
VP, Business Development
Seth Kalinsky
Seth Kalinsky brings more than 20 years to his role as VP, Business Development. He is responsible for growing Bonaventure's acquisition and third-party management businesses and assisting with deal execution in the East Coast region.
Seth's experience expands across portfolio management, ground-up development, acquisitions, dispositions, property repositioning and renovations throughout the East Coast. He holds a Bachelor Degree in Residential Property Management from Virginia Tech. Today, Seth is an active member of PMA and NAA and holds CAM designation from Virginia Tech.
Prior to joining Bonaventure, Seth was the SVP of Business Development at Bainbridge and served various roles within the multifamily industry including AVP with Grady Management and with Equity Residential for several years based out of the DC Metro area.
Associate
Jimmy Parker
Jimmy Parker joined Bonaventure in 2018 as part of the Development & Acquisitions Team. Before fully transitioning his role to focus on Acquisitions, Jimmy managed a team working on 17 development projects totaling over 3,750 units and $1 Billion in value. Since joining Bonaventure, Jimmy has been directly involved in the acquisition of over 750 apartment units and an aggregate value of approximately $185 million. He is now responsible for executing all aspects of the acquisition process, leading the internal investment process and serves as the portfolio manager for Bonaventure Multifamily Income Trust.
Jimmy holds a Bachelor of Science in Economics from Sewanee University where he also played Division III lacrosse.